You can have a beautifully landscaped oasis with our exceptional landscaping services.
If you were to ask most people from a northern state, they would tell you that they expect that all Orlando, Florida homes have beautiful landscaping all year long. The reality is that even though our seasons differ from theirs, we still have our challenges to overcome if you want a picture-perfect property. At Greater Orlando Lawnscapes Inc., we can help you achieve the yard you envision with our exceptional landscaping services. We have more than 25 years of experience with designing attractive and functional outdoor spaces with both hardscaping and landscaping services.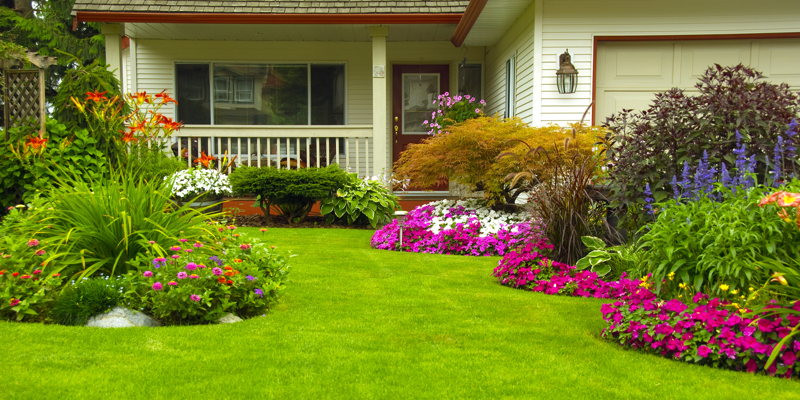 We do all our work ourselves rather than cross our fingers that a subcontractor would achieve our high expectations. That also enables us to definitely answer your questions and address any concerns. In fact, our owner speaks directly with you if you have concerns, questions, or want to make any changes to your landscaping services. That is a personal touch that you rarely get with most landscaping services and something we are confident you'll appreciate.
We're Your Go-To Landscaping Company
We are passionate about turning a blank canvas into a masterpiece, so if you have a vision for your property and want to add value to it, we recommend reaching out to us to learn more about what we can accomplish. Whether you need trees, mulch, sod, or something else to bring your property to life, we'll make it happen. You can have the beautifully landscaped oasis that you envision and that will make your neighbors envious!
Call today
to learn more or to schedule
landscaping services
.
FAQs About Our Landscaping Services
We are proud to offer exceptional landscaping services to our clients in the area. Because we want you to have as much information as you need, we have provided answers to several frequently asked questions below. We also encourage you to reach out to our team if you have additional questions.
How much experience do you have with landscaping services?
We have been providing landscaping services since 2000, although we began gaining experience in the industry before that. And if our 20+ years of experience isn't enough to convince you we are the right professionals for your landscaping project, maybe our A+ rating with the Better Business Bureau will show you we are trustworthy.
What kinds of landscaping services do you offer?
We can improve your landscaping with sod, mulch, trees, flowerbeds, underbrush, land grading, pavers, lighting, and more. Just tell us what you are most interested in and we'll see what we can do.
What if I don't have a large budget?
We have worked with both larger and more modest budgets before when providing landscaping services, so we'll do our best to create a beautiful landscape using whatever budget you have to work with. However, we'll also be honest with you if your budget is too low to accomplish what you want.
Do you offer free quotes?
Yes, we are happy to provide a free consultation and offer you an accurate quote via email. We can also make design and budget changes as needed and then adjust your quote accordingly.
---
At Greater Orlando Lawnscapes Inc., we offer landscaping services to those in Oviedo, Orlando, Winter Park, Longwood, Winter Springs, Lake Mary, Waterford Lakes, Maitland, Casselberry, Lake Nona, Sanford, and Altamonte Springs, Florida.
Similar Services We Offer: