With our landscaping services, you can make the most of your outdoor space.
The landscaping on a property impacts its appeal, including the curb appeal from the street. Some of the key elements of eye-catching landscaping include a lush lawn, full shrubs, colorful flowers, and mature trees. But it's tough to achieve the ideal landscape on your own, especially if you have other demands on your time. If you're struggling to keep up with the needs of your landscaping or are unhappy with your current yard situation, our team at Greater Orlando Lawnscapes Inc. can take on the task. We offer a range of landscaping services for those in and around Winter Park, Florida.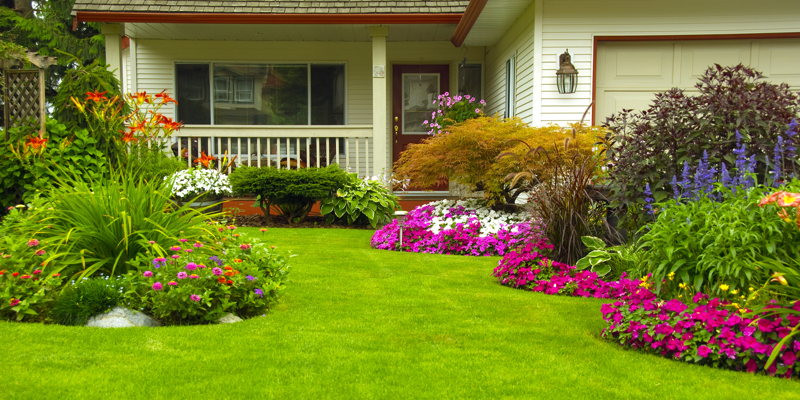 With our landscaping services, you can make the most of your outdoor space. Whether we're designing a new landscape for your property or enhancing what you currently have planted, you can count on us to do the job right. A beautifully landscaped and manicured yard can make a big difference in your overall pride in the property. You can also spend time outdoors with friends and family, showing off the stunning landscaping. Even when the sun shines brightly and the weather gets warmer, the shade provided by your trees can create a more comfortable space.
Our technicians specialize in landscaping services and will take your property to the next level. If you're interested in our landscaping services, contact us to schedule your free consultation. We'll assess your property and talk to you about your desires for the space. From there, we'll come up with a plan that suits your needs and provides you with a more appealing and upscale outdoor area.
Landscaping Services FAQs
At Greater Orlando Lawnscapes Inc., we love providing quality landscaping services for our customers, but we also know that you have questions you'd like answered before committing to a project. While we're always happy to discuss your concerns, we wanted to share some common questions and our answers to them here on our website as well.
Do your landscaping services include recommending plants that you can install in my flowerbeds?
Absolutely! When we visit your property to do an assessment, we can take a look at where you'd like to add some plants and make recommendations based on your preferences for color, size, maintenance level, and what would do well in that area based on the sun exposure and other factors.
Do your landscaping services include hardscaping?
Yes! We do leveling and grading, as well as patio and walkway design and installations.
Why should I choose you over other landscaping companies?
In addition to having over 25 years of experience and an A+ rating from the Better Business Bureau, we provide free consultations and comprehensive landscaping services for our customers. From hardscaping jobs like leveling and paver or patio installations to drainage solutions and landscape design, you tell us your vision, and we'll help you bring it to life.
Why should I hire someone to handle my landscaping projects?
Aside from saving you valuable time and effort, our team of professionals has the skills and expertise you need to ensure the job gets done right. Why risk incorrectly installing that walkway so it's a tripping hazard or planting a new hedge, only to have it get knocked over and die because it wasn't properly seated?
---
At Greater Orlando Lawnscapes Inc., we offer landscaping services to those in Oviedo, Orlando, Winter Park, Longwood, Winter Springs, Lake Mary, Waterford Lakes, Maitland, Casselberry, Lake Nona, Sanford, and Altamonte Springs, Florida.
Similar Services We Offer: