We offer landscaping services to enhance your property's beauty and usability.
If your property's landscape design currently looks uninspired or is completely absent, we're here to change that. Our team at Greater Orlando Lawnscapes Inc. has 25 years of experience to draw on when we provide landscaping services. More importantly, we have both the skills and creativity needed to thoughtfully design your landscape according to your wants and needs. Leave it to us, and we'll ensure your Winter Springs, Florida property looks visually appealing and offers space you can use as you please.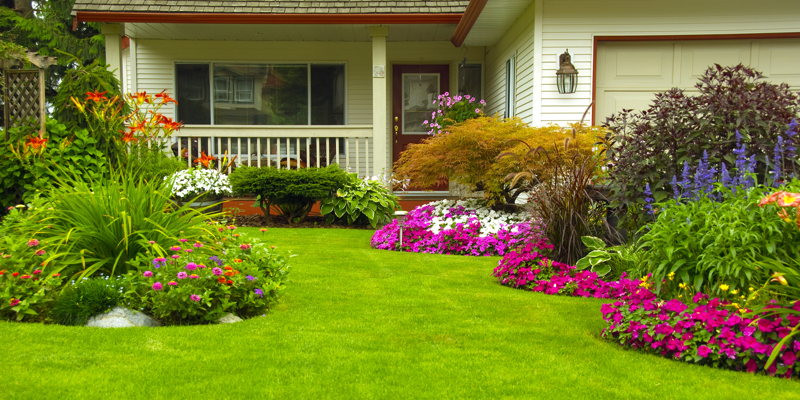 When you trust us to provide landscaping services, your vision is of the utmost importance. We'll listen intently to your requests and ideas so we can discuss the best ways to achieve your goals for your property. We are also more than willing to offer our own professional input or come up with creative ways to solve design problems as needed.
Once you are content with our design plan, you can rely on us to carry it out carefully. All our landscaping services are done in-house to ensure you get the best possible results. We'll install your trees, sod, mulch, or flower beds with attention to detail so that they look their best and are positioned to get what they need.
We're Your Go-To Landscaping Company
Additionally, if you have chosen to incorporate landscape lighting or hardscape elements, we will install those with the same amount of care. We'll also make sure to communicate with you about any issues or changes during the process.
If you need landscaping services, schedule your free consultation today.
FAQs About Landscaping Services
It's no surprise that you dream about having a beautiful landscape, and our goal is to make that dream a reality by discussing your vision with you, offering input, and creating a stunning design together. But before we arrive at the point where you can enjoy your dream landscape, you will likely have questions for us. We've provided answers to a few of our frequently asked questions about our landscaping services below. Let us know if you need further clarification.
How do I maintain my yard once my landscape is complete?
Once we've finished providing our landscaping services, you'll want to keep your yard in good shape. After all, you've just invested significant time and money in it. We can provide instructions that are specifically tailored to your landscape, as well as general tips, such as how short to cut your grass (usually about 2.5 inches) and how to irrigate your vegetation properly.
Why should I invest in landscape lighting?
Landscape lighting allows you to show off your beautiful yard at night. However, landscape lighting also comes with several practical benefits. For example, it can light up pathways, making it easier for you to walk around your yard at night without slipping or tripping. It can also deter criminals.
What can I expect from the landscaping process?
When we provide our landscaping services, you can expect that we will put your wants and needs first. We'll listen to your ideas closely, answer your questions, and make sure the landscaping process is as far from headache-inducing for you as possible.
---
At Greater Orlando Lawnscapes Inc., we offer landscaping services to those in Oviedo, Orlando, Winter Park, Longwood, Winter Springs, Lake Mary, Waterford Lakes, Maitland, Casselberry, Lake Nona, Sanford, and Altamonte Springs, Florida.
Similar Services We Offer: