Get lush landscaping for your Oviedo, Florida property with our landscaping services.
Is your landscaping a little lackluster? Here at Greater Orlando Lawnscapes Inc., we want to make sure your landscaping is green, lovely, and ready for fun with our variety of landscaping services. We offer comprehensive designs, landscaping and hardscaping options for your home here in the Oviedo, Florida area and would love to tell you about the options that are available to you.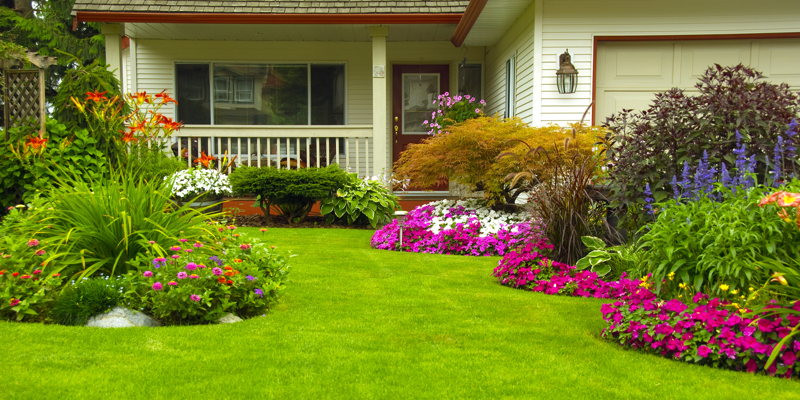 A key to proper landscaping is ensuring that the living aspects of your landscaping are planted properly and given the best chance to thrive. Because we have been working for over 25 years, we have the experience you want when it comes to selecting your plants and landscaping features and helping them thrive! We can help you with variety of installations for your landscaping, including things like trees, sod, mulch, and much more.
Because we believe in putting the customer first, our small business has been able to grow and thrive within our community. We have always done, and will continue to do, our landscape services in-house. We don't outsource our landscape design or work, so you can have any changes, concerns, or questions addressed directly with us and even speak directly with our owner.
Local Landscaping Experts
If you are looking for
landscape services
in the Oviedo area, then we want to hear from you. We would love to help you transform your blank canvas into a beautifully landscaped oasis that will add curb appeal and boost your enjoyment of your property. For more information, please
give us a call today
at Greater Orlando Lawnscapes Inc.!
FAQs About Our Landscaping Services
Our team at Greater Orlando Lawnscapes Inc. offers a wide range of landscaping services to help you make your yard the best it can be. Below, we have collected the answers to some of our most frequently asked questions on the topic for you to check out.
What landscaping services do you offer?
Our team offers a comprehensive range of landscaping services to help you transform your yard into a lush, beautiful oasis. Whether you are looking for help in selecting and planting greenery, designing and installing hardscaping elements such as patios or pathways, or even in making sure that water in your yard drains correctly, you can turn to our team to get the solutions you need.
Why should I use landscaping services?
There are several reasons why we recommend hiring professional landscaping services. First, landscaping experts have the right knowledge to help you create the ideal landscape design, incorporate great hardscaping elements, and select the right plants for your yard conditions and maintenance needs. Second, they will have the right experience to get the job done right the first time and complete your new landscape as soon as possible, so you can start enjoying it right away.
What should I look for in landscaping service experts?
When choosing a landscaping services company, we recommend looking for a team with extensive experience in the industry. In addition, you should choose experts with thorough knowledge of the local climate and ecosystem, as this knowledge is necessary for selecting plants that will thrive in your yard. 
---
At Greater Orlando Lawnscapes Inc., we offer landscaping services to those in Oviedo, Orlando, Winter Park, Longwood, Winter Springs, Lake Mary, Waterford Lakes, Maitland, Casselberry, Lake Nona, Sanford, and Altamonte Springs, Florida.
Similar Services We Offer: