Sod installations are the quickest way to a lush and beautiful lawn.
We live in a world where the desire for instant gratification is common and given our relatively short period of time on this earth, there is nothing wrong with sometimes taking shortcuts to attain your goals. At Greater Orlando Lawnscapes Inc., one of the tricks in our bag of get-lush-quick solutions is sod installations. It can take weeks of work to create a beautiful lawn using grass seed and it might still fall short of your expectations if germination isn't successful. With sod installations, you won't have bare spots where seeds got washed away in a storm or simply didn't germinate.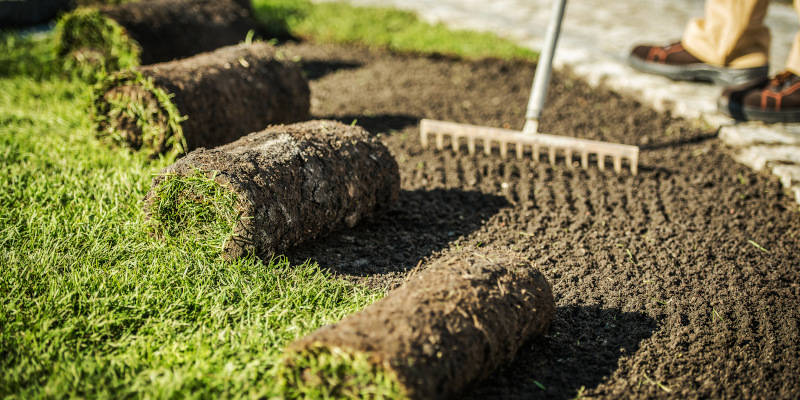 Another reason to go with sod installations is that weeds don't have a chance to grow faster than the grass seed does. With high-quality sod, it is far less likely that you'll have any weeds at all, even in the weeks ahead because there are no open spaces for them to get started.
Even if you typically don't need to have improvements completely quickly, there are situations where you might need to. For example, if you are about to put your home on the market and don't want a bad lawn to hurt your chances of having a lot of interest. Curb appeal is critical and beautiful landscaping can easily increase the value of your home. Sod installations are the best course of action in this situation. Another scenario is getting very little notice that family from out of state is coming to visit. If this is their first time to the Oviedo, Florida area, you probably want to portray the lushness that this area is known for. Our sod installations can accomplish that for you.
If you would like to know more about sod installations or any of our softscape or hardscape landscaping services, don't hesitate to reach out to us. We will be happy to schedule a complimentary consultation appointment for you.
---
At Greater Orlando Lawnscapes Inc., we offer sod installations to those in Oviedo, Orlando, Winter Park, Longwood, Winter Springs, Lake Mary, Waterford Lakes, Maitland, Casselberry, Lake Nona, Sanford, and Altamonte Springs, Florida.