Keep your property safe from troublesome water with drainage services.
When it rains in Oviedo, Florida, it really pours! While this is excellent for our local plants, sometimes too much of a good thing can be very damaging to your property– especially if you don't have the right drainage systems in place. Standing water causes a myriad of problems from mosquitos to foundational troubles. In the same vein, too much water can also cause erosion of your property if not properly drained. If you are tired of puddles dotting your yard or want your landscaping to stay put rather than washed away, our team here at Greater Orlando Lawnscapes Inc. can help you with the right drainage services for your needs.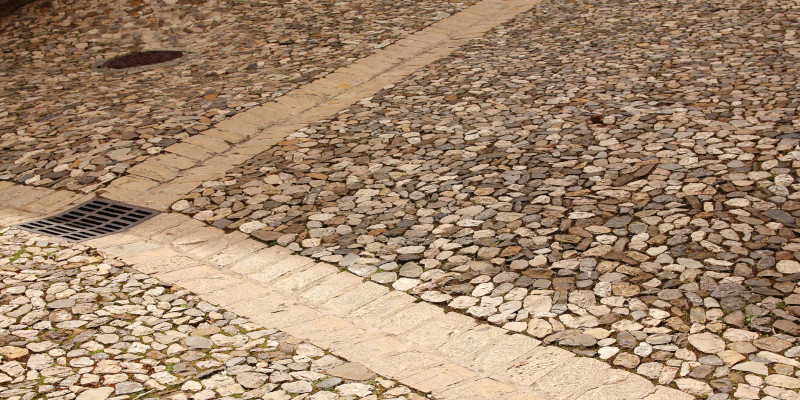 One of the most common drainage solutions that we offer is the French drain. A French drain is a drainage system that helps to shuttle water away from your home. By using pipes that are laid in a trench and then covered with a layer of gravel, water runs into the pipes and is then diverted to a safer location. This allows you to prevent issues of flooding, pooling water and erosion all at once while still allowing your plants, grasses, trees and shrubs to benefit from frequent rainfall.
If you have questions about French drains or other drainage services that we offer here at Greater Orlando Lawnscapes Inc., we would love to talk more with you! We have over 25 years of experience working in the area and can use that experience to come up with the best drainage solution for you. Give us a call today!
Drainage FAQs: What You Need to Know about Our Drainage Services
When it comes to landscaping and landscape design, many people are far more interested in the types of plants we are installing or the patio that will turn into fun, useable space for hosting parties. While these are wonderful elements of a design, they need to be considered part of a whole design that includes other important aspects that are less flashy and exciting, such as drainage services. Here at Greater Orlando Lawnscapes Inc., we offer some great drainage solutions that will help your overall landscape design. We receive quite a few questions about our drainage services and thought we would take the opportunity to address some of them here in our FAQ section:
Do I really need drainage solutions?
In many cases, yes. Proper drainage keeps the lawn, plants, and foliage in good health during the wettest of rainy times in the area.
What will happen if I don't choose to have drainage installed?
Drainage services are prevention services in every sense of the word. They prevent mosquito infestations from occurring on your property by eliminating standing water. They also prevent erosion of the soil, overwatering of plants, and even help prevent the flooding of your property.
What is a French drain?
French drains are a common and highly effective system of perforated drain pipes that are buried underground beneath a layer of gravel. The water filters in through the ground and is collected and diverted through pipes away from your property.
Will you complete the installation or sub-contract the work?
We are a hands-on company that prefers to complete our own work. With over 25 years of experience in drainage, hardscaping and landscaping services, we are confident in our abilities!  
For more questions about our drainage services or to get more information about any of our services, please contact us today for a free estimate.
---
At Greater Orlando Lawnscapes Inc., we offer drainage services to those in Oviedo, Orlando, Winter Park, Longwood, Winter Springs, Lake Mary, Waterford Lakes, Maitland, Casselberry, Lake Nona, Sanford, and Altamonte Springs, Florida.
Similar Services We Offer: