Choose our landscaping services for vibrant, lovely landscaping.
Living in an area like Longwood, Florida provides you with unique opportunities for indoor/outdoor living spaces. Due to plentiful rainfall and warm, sunny days, we are able to have vibrant landscaping and enjoyment in our outdoor spaces. Here at Greater Orlando Lawnscapes Inc., we are able to use our landscaping services to help you make the most out of your outdoor property. If you have been looking for help with landscaping, we are here for you.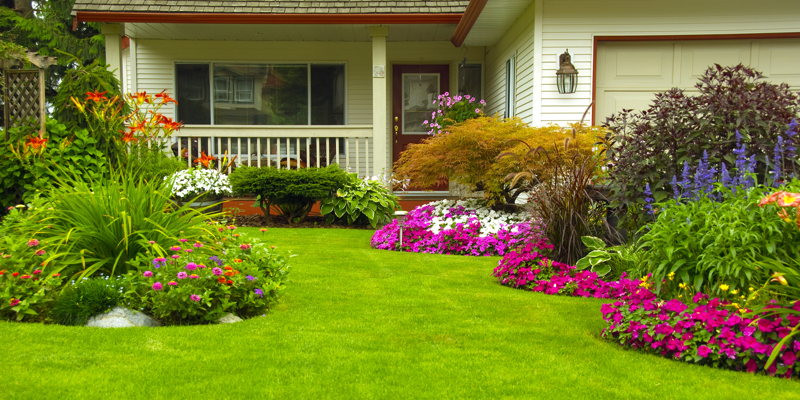 Our landscaping services enable you to fully utilize your outdoor space. Whether you have a small property or a large one, we can help you get the most out of your outdoor spaces with vibrant and personalized results. We start every landscaping service with a free consultation, during which we will discuss how you currently use the space, what you would like to see with your space, budgetary needs and any other possible considerations. We'll then give you a design, estimate and the absolute best when it comes to the execution of our plan.
When you choose our landscaping services, we are able to deliver the best in quality services and results. We understand the area's soil and water requirements and how to personalize plants and grass to your own maintenance abilities, giving you the best possible chance for a vibrant, thriving landscape. With our landscape design, installation and modification services, we can help you with plant life, hardscaping, lighting, sod, and even grading. If you want help with your landscaping services, we would love to assist you. For more information or a free consultation, please contact us today.
FAQs About Our Landscaping Services
You want your landscaping to look its best throughout the year. But you know how much work it takes to keep up with all your yard projects. We've answered some questions below about our landscaping services.
What landscaping services do you offer?
Our core landscaping services include landscape installations, grading, and landscape design. We also offer a range of hardscaping services to help you complete your landscaping plans.
Can you install landscape lighting?
Yes! We provide complete landscape lighting services to help you illuminate your yard. Landscape lighting can enhance your yard at night and make it easier to see what's around you when you're outside after dark.
How much do you charge for landscape services?
This depends on the scope of your project. Before we provide our services, we can give you a quote for what your project will cost. But rest assured that we charge fair, competitive rates for our landscaping services.
Why should I choose your landscaping company?
We pay excellent attention to detail when we do landscaping work. We also never provide cookie-cutter services – all of our projects are completely customized to what the homeowner wants and their particular vision.
How do I schedule a landscaping appointment?
We're excited to help you beautify your yard with our landscaping services! To set up an appointment with us, or to request an estimate, reach out to us today.
---
At Greater Orlando Lawnscapes Inc., we offer landscaping services to those in Oviedo, Orlando, Winter Park, Longwood, Winter Springs, Lake Mary, Waterford Lakes, Maitland, Casselberry, Lake Nona, Sanford, and Altamonte Springs, Florida.
Similar Services We Offer: