Prevent problems with excess standing water with our French drain installations.
If you live in Orlando, Florida then you know that heavy rainfalls are common. While rain is great for many reasons, it can be problematic for the landscaping of your home when it comes in large amounts. The result can be flooding, pooling, and other issues. However, there is a solution for dealing with heavy rainfalls that still allows your yard to look beautiful. The solution is coming to us at Greater Orlando Lawnscapes Inc. for French drain installations.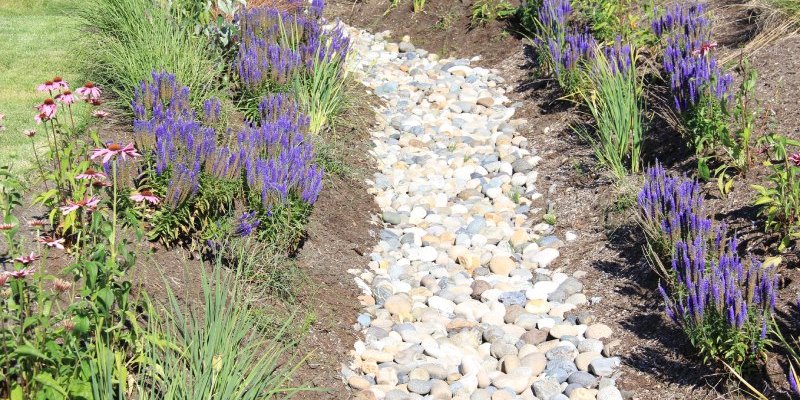 Our French drain installations involve the strategic placement of a series of pipes in trenches throughout your property, which can then be covered by sod or other landscaping. When rain comes, the water will enter the drainage system through the dirt or gravel and then be directed through the pipes to a designated area. This system will prevent the water from building up and pooling or flooding your home. It also means fewer problems with erosion, mosquitoes, and other issues that come from too much standing water.
Our team is highly experienced in French drain installations, so you can be confident in our ability to install a system that not only works as expected, but to do so in a way that adds rather than detracts from the aesthetics of your yard. We will work with you to choose covering options that fit your taste and work with the French drain system. We'd love to talk more with you about the advantages of a French drain installation as well as other landscaping options that can improve the look and function of your yard. To learn more, reach out to us today.
---
At Greater Orlando Lawnscapes Inc., we offer french drain installations to those in Oviedo, Orlando, Winter Park, Longwood, Winter Springs, Lake Mary, Waterford Lakes, Maitland, Casselberry, Lake Nona, Sanford, and Altamonte Springs, Florida.